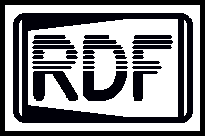 RDF PRODUCTS
Mobile and Fixed-Site Radio Direction Finders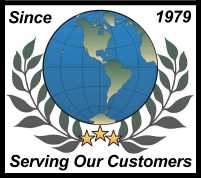 Company Profile...
RDF Products designs and manufactures professional-quality radio direction finding (RDF) equipment for land-mobile, fixed-site, vehicle tracking and location, shipboard, and airborne radio direction finding missions. These radio direction finders are carefully designed precision-built units employing true Adcock/Watson-Watt DF technology, and have been extensively and effectively deployed for a wide variety of radio emitter location requirements for many years.

Company Mission...
To provide law enforcement, public safety, national security, national defense, regulatory, and scientific research organizations with professional-quality cost-effective radio direction finding systems capable of meeting the demanding requirements of both mobile and fixed-site radio emitter location missions.

Contact Us...

mail@rdfproducts.com (primary server)

rdfproducts@juno.com (back-up server)

Tel: +1-360-253-2181 Fax: +1-360-635-4615
(Please send e-mail correspondence to both e-mail addresses to avoid spam filter.)
All products manufactured in the U.S.A.
** Important Message **

Our new HuntMaster digital mapping and location software adds a whole new dimension to the capability of our radio direction finding equipment to locate signal sources via mobile and fixed-site triangulation. Click this Link to learn more about this exceptional software product.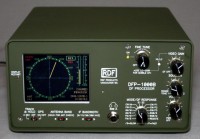 Our "B-series" equipment employs a modernized design with enhanced features, performance, and versatility unmatched by any single-channel DF equipment at any price. Click this Link to see our premier DFP-1000B DF Processor.

DF Processors/Receivers

Mobile DF Antennas

Fixed-Site DF Antennas

DF Accessories
DF Applications Literature Sales Representation Inquiries
Service Bulletins & User Functional Test Procedures
DF Software Warranty & Repair Information

AN-001 - A User's Guide: How To Shop For A Radio Direction Finding System. A "must read" for the serious DF system user. This Application Note helps the prospective buyer untangle the mysteries of the DF equipment selection process so that informed and cost-effective purchasing decisions can be made. Topics include budgetary considerations, fundamental DF system configurations, mobile versus fixed-site DF systems, attributes of professional-quality DF systems, plus evaluating and dealing with the DF equipment vendor.
Visit our DF Applications Literature page to download additional papers intended to broaden the prospective customer's understanding of DF technology and application.

Use the Adobe Acrobat reader to open PDF document files on this web site. If you do not have this reader, you can download the latest version at no charge by clicking on the Adobe icon to the left.

Copyright (c) 2022 by RDF Products. All rights reserved. Last revised May 21 2022.